If you are looking to improve your muscle strength, flexibility, and balance, you've come to the right place. Qi Elements offers Taijiquan and Qigong classes in Herndon, VA, for teens and adults. Our programs provide our members with genuine and in-depth training in Taijiquan martial arts, Taiji Qigong exercise, and Qigong (mind-body health exercises). Contact us today to arrange to visit our facility what our programs can do for you.
Whether your interest is building spirit and confidence, reducing stress, improving your health, or attaining teacher certificiation, we look forward to working with you. We welcome new members with any level of experience, including no experience. Most health issues are not a barrier to beginning, so long as you are able to stand and walk.
Since 1994, our skilled instructors have been dedicated to giving our members educational but fun training experience. Let us do the same for you. We can't wait to assist you with achieving your goals so contact us today to learn more.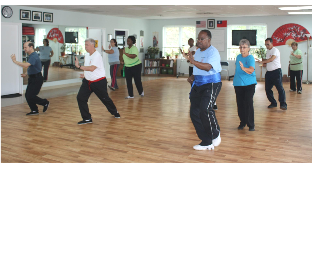 Transform Your Life--Health, Strength, Spirit
Special Announcements and Events
We have suspended our regular classes and are not currently accepting new members due to the Corona virus pandemic. If you would like to be placed on our waiting list to join our Taijiquan or Qigong classes, please email director Roger Blough. Please specify whether your interest is Taijiquan or Qigong or both so that we can place you on the correct list(s). Email qielements@qielements.com.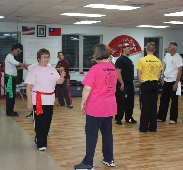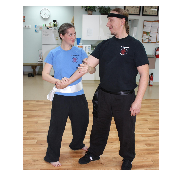 BECOME A CERTIFIED TEACHER
OF TAIJIQUAN OR QIGONG
LEARN ONE ON ONE AND IN SMALL GROUPS
JOIN A FUN AND SUPPORTIVE LEARNING COMMUNITY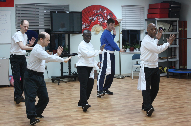 LEARN A SYSTEM THAT DOES NOT RELY ON STRENGTH OR SIZE



Life-Transforming Taijiquan Classes in Herndon, VA