What are you looking for? Qi Elements offers adults and exceptional teens programs in Taijiquan (Taiji martial art and self-defense), Taiji-Qigong (Taiji with emphasis on health), and Medical Qigong Exercise (for health and relieving illnesses). We take a comprehensive, in-depth approach based on Master Roger Blough's 31 years of teaching experience in universities, government and with Taiji and Qigong since obtaining his black sash certificate in 1997. While each program has it's particular benefits, all of them give you the opportunity to improve self-confidence, mental function and focus, coordination and flexibility, and overall health.
Learn about our Taijiquan program here.
Learn about our Taiji-Qigong program here.
Learn about our Medical Qigong Exercise Program here.
We offer teacher certification in all three programs.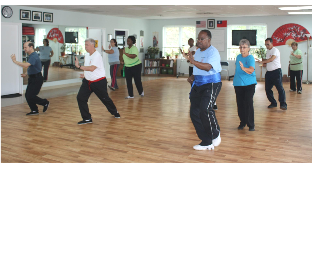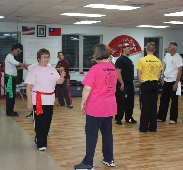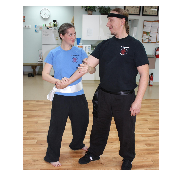 BECOME A CERTIFIED TEACHER
OF TAIJIQUAN OR QIGONG
LEARN ONE ON ONE AND IN SMALL GROUPS
JOIN A FUN AND SUPPORTIVE LEARNING COMMUNITY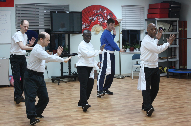 LEARN A SYSTEM THAT DOES NOT RELY ON STRENGTH OR SIZE



Transform Your Life--Health, Strength, Spirit
Four sessions remain in our current Medical Qigong Exercise series featuring Qigong for Spine and Chest, the Winter Season, for reducing stress and lowering high blood pressure. See LINK for details.
Are you a martial artist who feels like your are "aging out" of the art you have been practicing? Too much impact or too much exertion? Come and try our Taijiquan (Tai Chi martial art) classes. Oh, you don't know about Taiji martial arts. That's very possible because you rarely see it, and it is rarely taught. Taiji is well known as a system for improving health, but many people don't realize that the martial art version, Taijiquan, exists as a highly effective means of self-defense. Taijiquan does not depend on strength, size, or agility, and, therefore, it is particularily suited to people who may not excell in those qualities. Learning Taijiquan martial art is also a great way to boost your
confidence, raise your spirit, calm anxieties, and strengthen health and immunity. Qi Elements welcomes adult students of all ages and exceptional teens (age 12 and above). BTW, improved health comes along as a side benefit of the martial art.