What are you looking for? Qi Elements offers adults and exceptional teens programs in Taijiquan (Taiji martial art), Taiji-Qigong (Taiji with emphasis on health), and Medical Qigong Exercise (for health and relieving illnesses). We take a comprehensive, in-depth approach based on Shifu Blough's 26 years of experience in Taiji and Qigong. While each program has it's particular benefits, all of them give you the opportunity to improve self-confidence, mental function and focus, coordination and flexibility, and overall health.
Learn about our Taijiquan program here.
Learn about our Taiji-Qigong program here.
Learn about our Medical Qigong Exercise Program here.
We offer teacher certification in all three programs.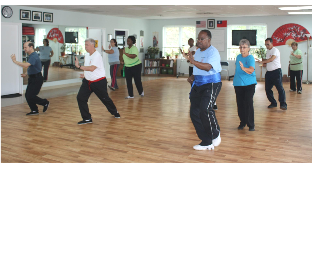 Special Announcements and Events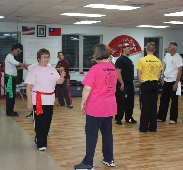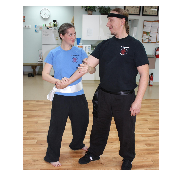 BECOME A CERTIFIED TEACHER
OF TAIJIQUAN OR QIGONG
LEARN ONE ON ONE AND IN SMALL GROUPS
JOIN A FUN AND SUPPORTIVE LEARNING COMMUNITY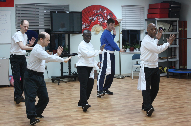 LEARN A SYSTEM THAT DOES NOT RELY ON STRENGTH OR SIZE



We have resumed a limited schedule of in-person classes. We are requiring all participants to be vaccinated against COVID and to wear masks during the classes. If you are interested in attending in-person classes, please see our enrollment information page here. Please specify if you are interested in Taijiquan (Taiji martial art), Taiji-Qigong (Taiji for health) or Medical Qigong.
Shifu (Teacher) Roger Blough Email qielements@qielements.com.
Transform Your Life--Health, Strength, Spirit
We are much looking forward to this evening's Taiji Qigong class after our long Thanksgiving break...The class begins at 6;30 PM, ends at 7:45 and is no contact required. In this class we work on the Taiji-Qigong currriculum, which also covers the Qigong elements of our Taijiquan curriculum..